BUY THE BEST FONTS FOR FASHION MAGAZINES
ENJOY CUTTING-EDGE FONTS DESIGNED PRIMARILY FOR FASHION MAGAZINES, LUXURY LOGOS, AND HIGH-END BRANDS
BUY THE BEST FONTS FOR FASHION MAGAZINES
ENJOY CUTTING-EDGE FONTS DESIGNED PRIMARILY FOR FASHION MAGAZINES, LUXURY LOGOS, AND HIGH-END BRAND
BEST FONTS FOR FASHION MAGAZINES
Explore amazing fonts for fashion magazines like Vogue magazine, ELLE and GQ magazine. Design your own fashion magazine with the best fonts on the market.
Open just about any fashion magazine on a newsstand today, and you'll spot a Didone typeface, the first fonts to be classified as Modern. Modern in this case means 200 years old- these fonts were designed by Frenchman Firmin Didot and the Italian type designer and printer Giambattista Bodoni towards the end of the 18th century. Didones took up less visual space than the heavier typefaces that preceded them-they looked lighter and airier on the page, less heavy and black-and were constructed with intricacy and finesse. Their elegant appearance was perfect for typography that felt daringly refined and sophisticated; a kind of ravishing chicness that soon became shorthand for the world of editorial fashion design.
Moshik Nadav Typography, a New York City-based contemporary fonts foundry, specializes in cutting-edge type design for fashion magazines and brands. Their Paris font family was designed in 2011 to lend some extra glamour to fashion magazine covers. An advanced version, Paris Pro, came along next with thousands of alternate glyphs and swashes to dress up every headline for the red carpet. In late 2015, the firm released a new typeface called Lingerie which included more than 700,000 glyphs in two widths and six styles. It was soon in use by many fashion brands and used on the covers of fashion magazines such as Vogue.

The latest addition to the type family is Lingerie XO, with each letter completely re-designed and rethought. Nadav added to Lingerie XO a dizzying array of lavish OpenType features and thousands of automatically-generated ligatures and swashes, to allow designers to customize their typography and make their layouts shine. The typeface comes with more than 500 predesigned words, and phrases-Boys, Dressed to Kill, Femme, All the Blonds are Here, and Sexy, to name just a few-that can be popped into headlines at a moment's notice, or that can serve as a starting point for further creative experimentation.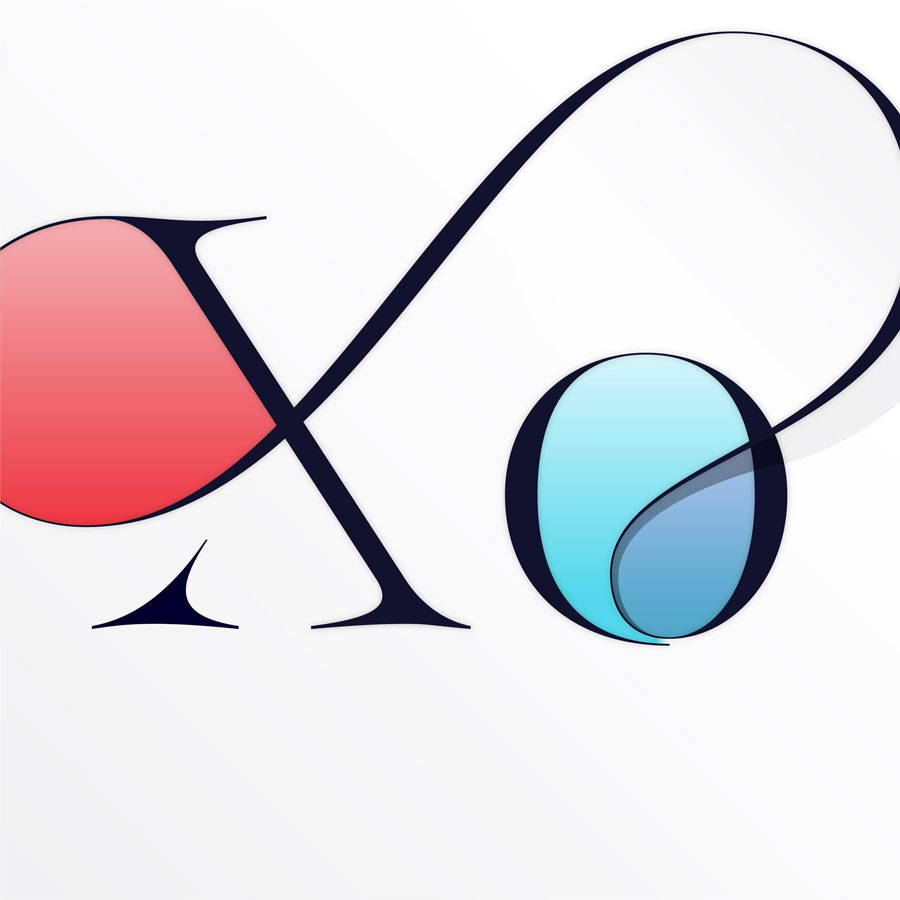 Lingerie XO Typeface - The Sexiest, Most Powerful Typeface Yet for Fashion and Beauty. Available here.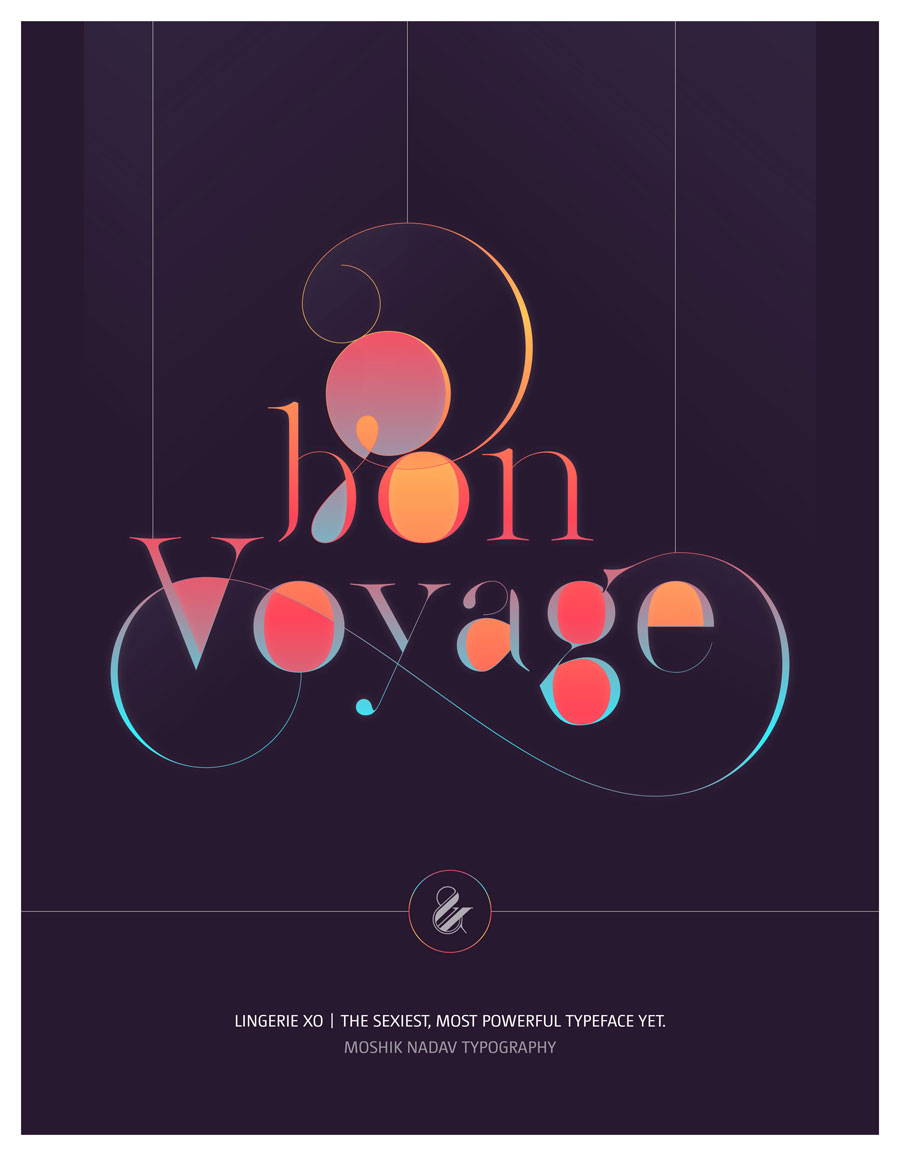 Lingerie XO Typeface - The Sexiest, Most Powerful Typeface Yet for Fashion and Beauty. Available here.
To make Lingerie and Lingerie XO come alive, Nadav's team developed unique software tools to speed up the drawing of the font's precise curves-a process that the team estimates would have taken more than six years otherwise. The beautiful ligatures for Lingerie XO are available for both two and three letter combinations and are supported in all languages. Nadav designed two swash styles-the uniform Dreamline and the varied stroke width Calligraphic-for fine-tuned typographic precision. The ligatures and swashes swoop dramatically in and out of the main strokes and curves of the letterforms, while unexpectedly sharp angles found in places such as the loop of the lower case g add complexity and that thrilling edge of menace and mystery seen in the best fashion photography.

Nadav's 21st-Century interpretations of the Didone style of letterform stand out in a crowded field of fonts for fashion usage. They are sexy and sultry and at the same time very chic and correct, holding on to the classic features of Didones while adding a completely modern twist all their own. Like the very first Didones, Lingerie and Lingerie XO are stylish, glamorous, and alluring-ideal typographic partners for the fashion world's lush photography and exquisite couture.

BUY THE BEST FONTS FOR FASHION MAGAZINES
ENJOY CUTTING-EDGE FONTS DESIGNED PRIMARILY FOR FASHION MAGAZINES, LUXURY LOGOS, AND HIGH-END BRANDS